Welcome to Your New Apartment!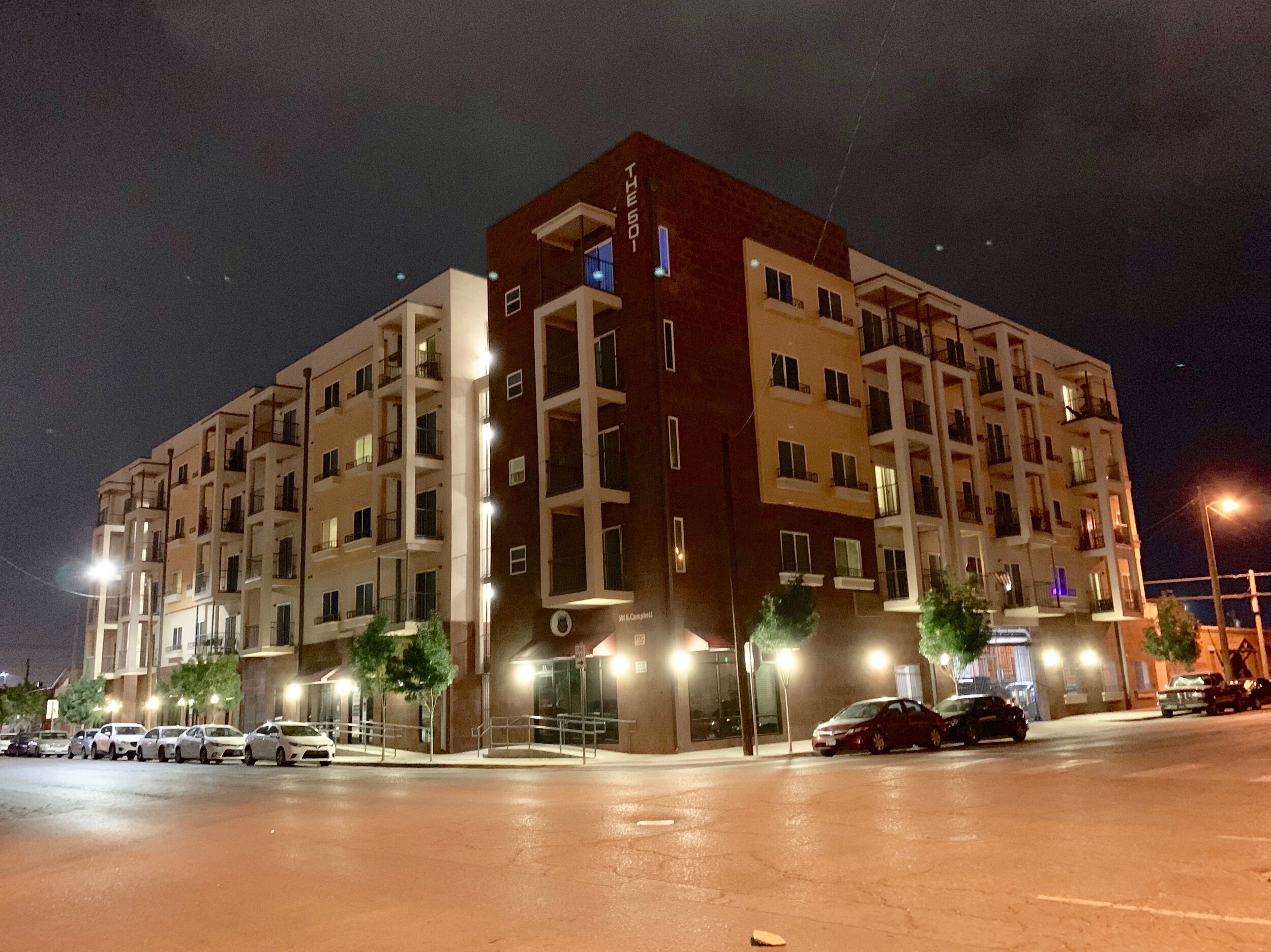 Find your new home at THE 501!
We offer One Bedroom, Two Bedroom, Three Bedroom, And limited Corporate Unit Apartment Homes!
Call today, for availability and rates! Call us at 915-544-5406 or text us at 915-490-1282.
Beautiful new apartments in the heart of downtown. Call us at (915) 544-5406 or text at (915) 490-1282.
Enjoy a panoramic view of the two international bridges, the mountains and Downtown El Paso from your balcony in this 2-Bedroom 1 Bath apartment!
The 2-Bedroom 1 Bath Campbell floor plan offers a choice of a balcony or a wall-to-wall closet in the master bedroom!
This 3-Bedroom 2-Bath floor plan includes a spacious living area, a private bathroom in the master bedroom, and a view of two countries, two bridges, and the mountains in a beautiful corner unit!
THE 501 is a beautifully restored apartment building with ground floor retail and office space. From granite counter tops to hardwood floors to amazing views. THE 501 offers a city lover the opportunity to live in a quiet, secure, luxury apartment building right across the street from historic homes, and within easy walk-in distance to all the excitement downtown has to offer.

— Rog North

Seems like a pretty great deal for a new apartment complex. Close to downtown. 2 min walk to Stanton and Oregon street markets. Manager is very kind and considerate and more than willing to solve any issues. Neighborhood is quiet and peaceful. I had no problems commuting via public transport in the evening.

- Resident Review from Apartments.com
Beautiful views of historic buildings in El Paso, views of Mt. Cristo Rey, views of both mountain ranges in El Paso and Juarez. Walking distance to lots of cool, happening places in downtown. right by a trolley stop. This is a great place to live!